HVAC Installations & System Repairs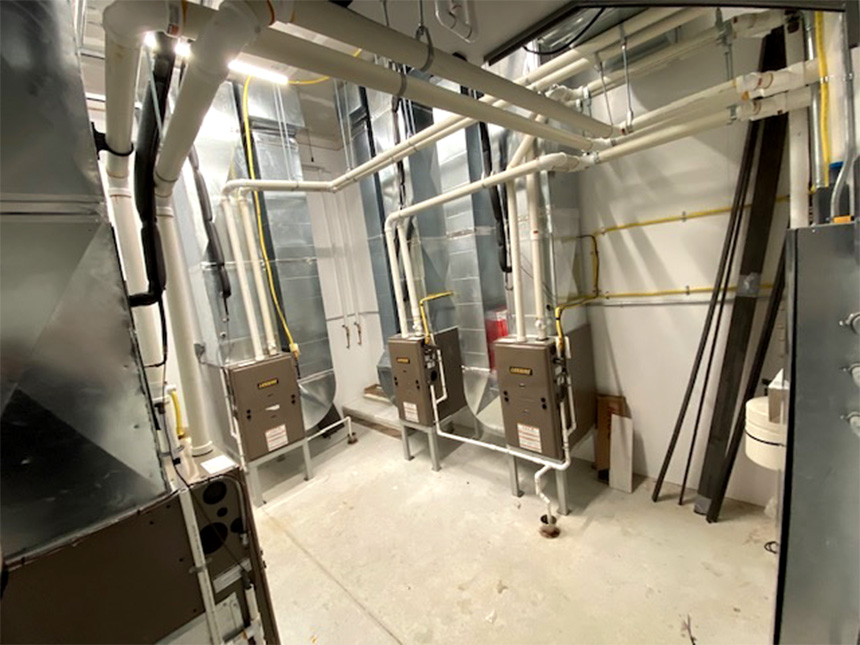 If you have more specific service-related questions, please contact us. We'd love to hear from you.
Furnaces, Hot Water Tanks, Floor Heating and Air Conditioners
We feel we can conquer almost any feat in this industry. In keeping with this mission, we offer a wide variety of services. No job is too big or small, as we treat each project with the same meticulous attention to detail.
We service and install the following:
Gas furnaces
Oil furnaces
Electric furnaces
Air conditioners
Heat pumps
Ductless units
Hot water tanks
Tankless hot water units
Floor and wall hung boilers
Roof top units
In floor heating
Wood/oil/electric combinations
Square or round/spiral ductwork
Gas piping
Previous HVAC Installations & Repairs
To get a better idea of the heating and air conditioning systems we can install, check out some of our previous work in our gallery.